June 19, 2018
Japan Bank for International Cooperation (JBIC)

On June 19, 2023, JBIC renewed its corporate website so that we can provide various kinds of JBIC information in a more comprehensive manner.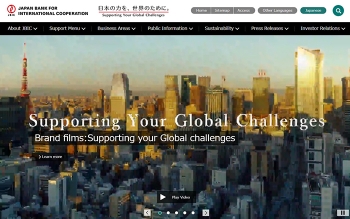 In this renewal, We have renewed the Web design and structure of our website to make it more user-friendly.
We hope our website continues to be a source of useful information for you.
Points to be noted
For several days after the renewal, it may not be properly linked to the search results displayed in search sites such as Yahoo or Google. In this case, please go directly to the JBIC top page of the new JBIC website.
Also, with the renewal, there are pages where the URLs have changed from the old page, so you may need to reregister the new JBIC page with your favorites. Sorry for your inconvenience.