Message from the Governor
JBIC will contribute to the realization of "the colorful world" with our expertise and long-standing relationships with our stakeholders as policy-based financial institution.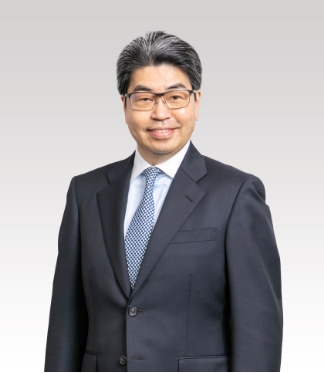 In line with our corporate philosophy: "positioned at the crossroads of global business opportunities, JBIC is opening new venues to the future for the Japanese and global economy", JBIC has been engaged in addressing global issues toward realizing sustainable development for the global economy and society.
The world had begun to normalize social and economic activities constrained under the COVID-19 pandemic, when the Russian invasion of Ukraine shocked the world overtly challenging world peace and prosperity and dealing a heavy blow on the global economy. Energy, food, and other commodities are in critical shortage. Monetary conditions have been drastically tightened, leaving financial markets more volatile and uncertain.
I believe that the key for countries and companies to thrust forward in this age of uncertainty and complexity lies in the pursuit of sustainability including SDGs and decarbonization. Under its ESG Policy announced in October 2021, JBIC has strengthened its sustainability governance and management systems and has been proactively promoting green finance, transition finance and social impact finance. In July 2022, JBIC established "Global Investment Enhancement Facility" to support the overseas businesses of Japanese companies contributing toward the preservation of global environment and the realization of global sustainability by leveraging their cutting-edge or unique technologies.
I envision beyond such activities what should be waiting for us is "the colorful world" that embraces diversified spectrum and gradation of countries and people. We will accelerate efforts to support the energy transition towards a decarbonized society through engagement with the relevant national governments and international institutions and will strive for the realization of global sustainable developments and "the colorful world" with the relevant stakeholders through resolving global challenges.
HAYASHI Nobumitsu, Governor
Japan Bank for International Cooperation