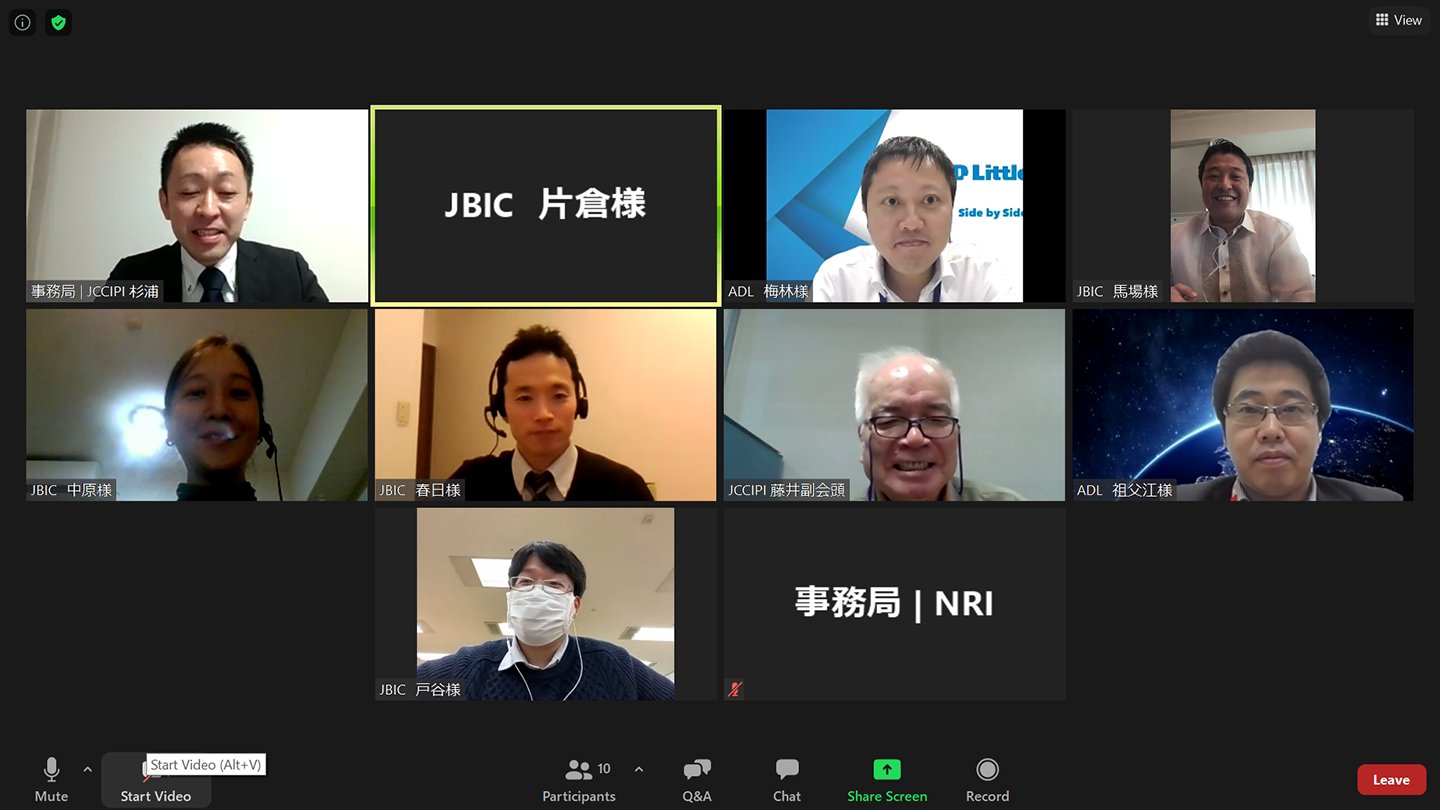 Panelists at the online seminar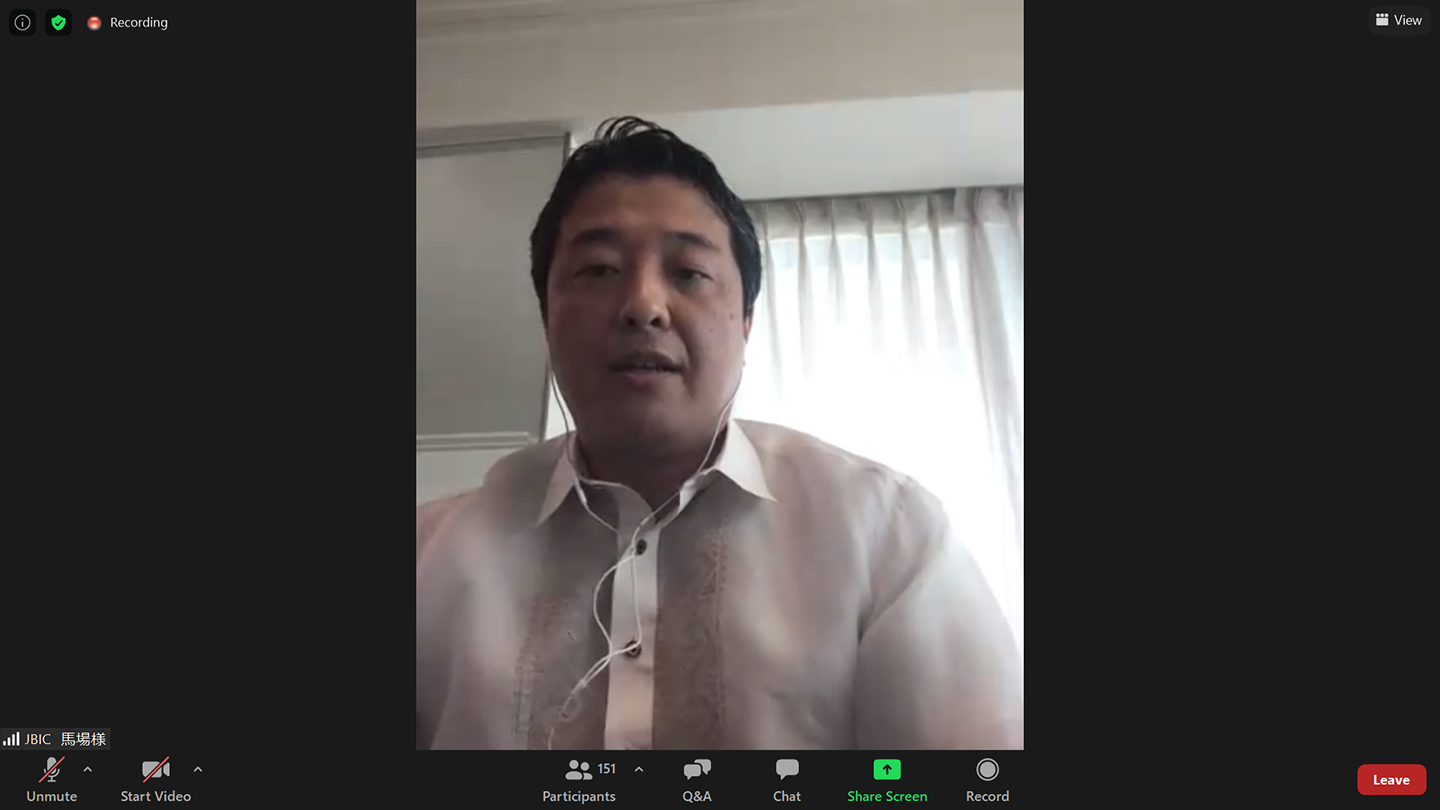 BABA Seigo, JBIC's Chief Representative in Manila, explaining the Post-COVID-19 Growth Facility
On January 29, 2021, the representative office in Manila of the Japan Bank for International Cooperation (JBIC) hosted an online seminar titled "Seminar on Review of the Philippine Economy in 2020 and Outlook for 2021 and Overseas Investment Trends" in collaboration with the Japanese Chamber of Commerce and Industry of the Philippines, Inc. (JCCIPI), the Japanese Chamber of Commerce and Industry of Cebu, Inc. (JCCICI), and the Japanese Chamber of Commerce of Mindanao, Inc. (JCCMI). The seminar was attended by a total of 184 participants including representatives of Japanese companies expanding their business to the Philippines.
The opening speech was made by Mr. FUJII Nobuo, Vice President of JCCIPI, followed by a presentation by Mr. UMEBAYASHI Mitsuhiro and Mr. SOBUE Kensuke, Principal and Partner, respectively, of international management consulting firm Arthur D. Little, regarding the outlook for the Philippine economy in 2021.
After the presentation, BABA Seigo, JBIC's Chief Representative in Manila, explained the Post-COVID-19 Growth Facility, which was established with the purpose of transforming the economic structure and realizing a virtuous circle for the post-COVID-19 era. Also, Director KASUGA Takeshi and Deputy Director NAKAHARA Erika of JBIC's Strategic Research Department explained the results of the "FY2020 Survey Report on Overseas Business Operations by Japanese Manufacturing Companies," which marked the survey's 32nd year. The survey showed that the Philippines is viewed as a promising country for medium-term overseas business operations. They also discussed issues regarding the investment environment in the Philippines and comparison with its neighboring countries from a mid-to-long-term standpoint.
JBIC will continue to proactively provide valuable information that will help and support Japanese companies in their quest for overseas business expansion.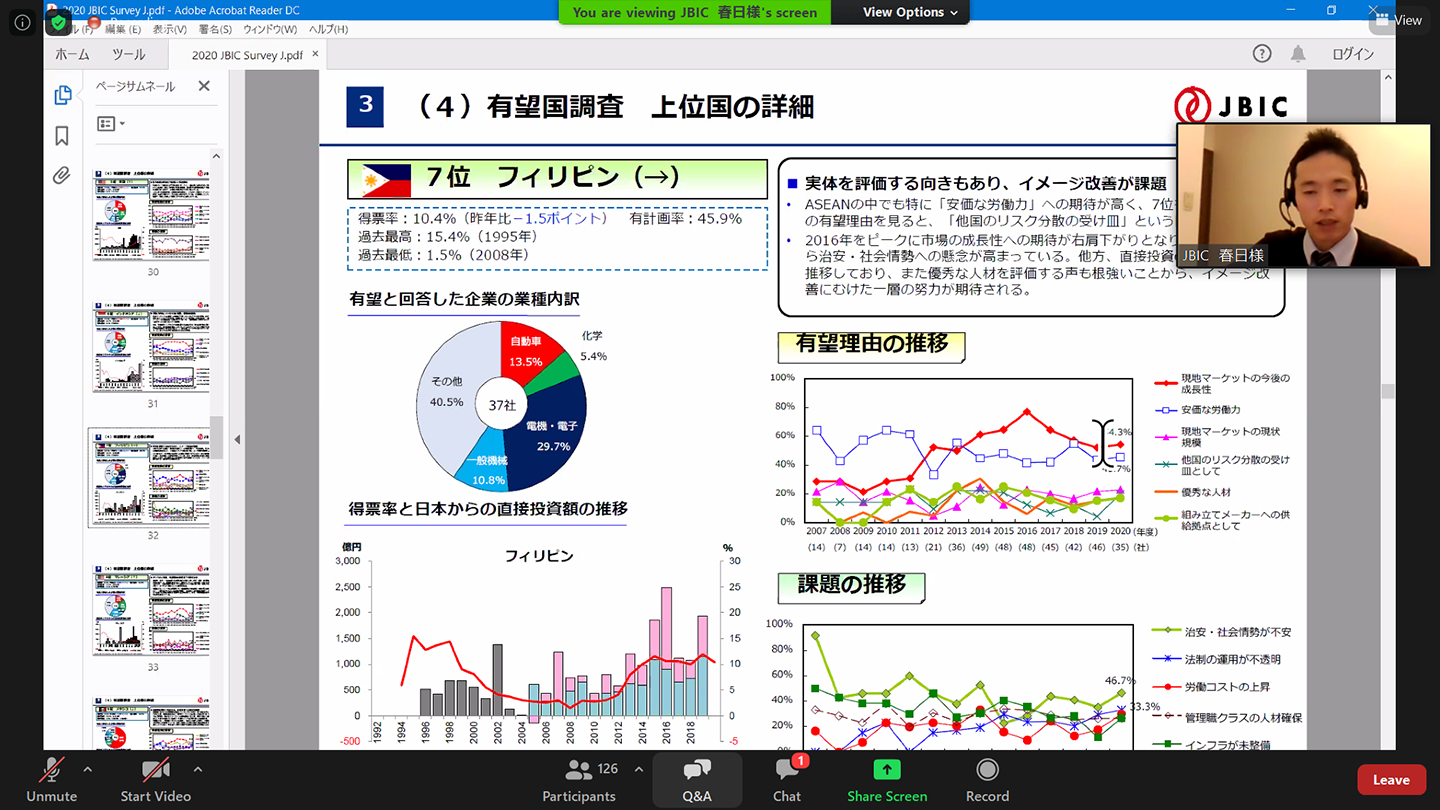 Presentation by KASUGA Takeshi,
Director, JBIC's Strategic Research Department,
about the Philippines being seen as a promising country for medium-term overseas business operations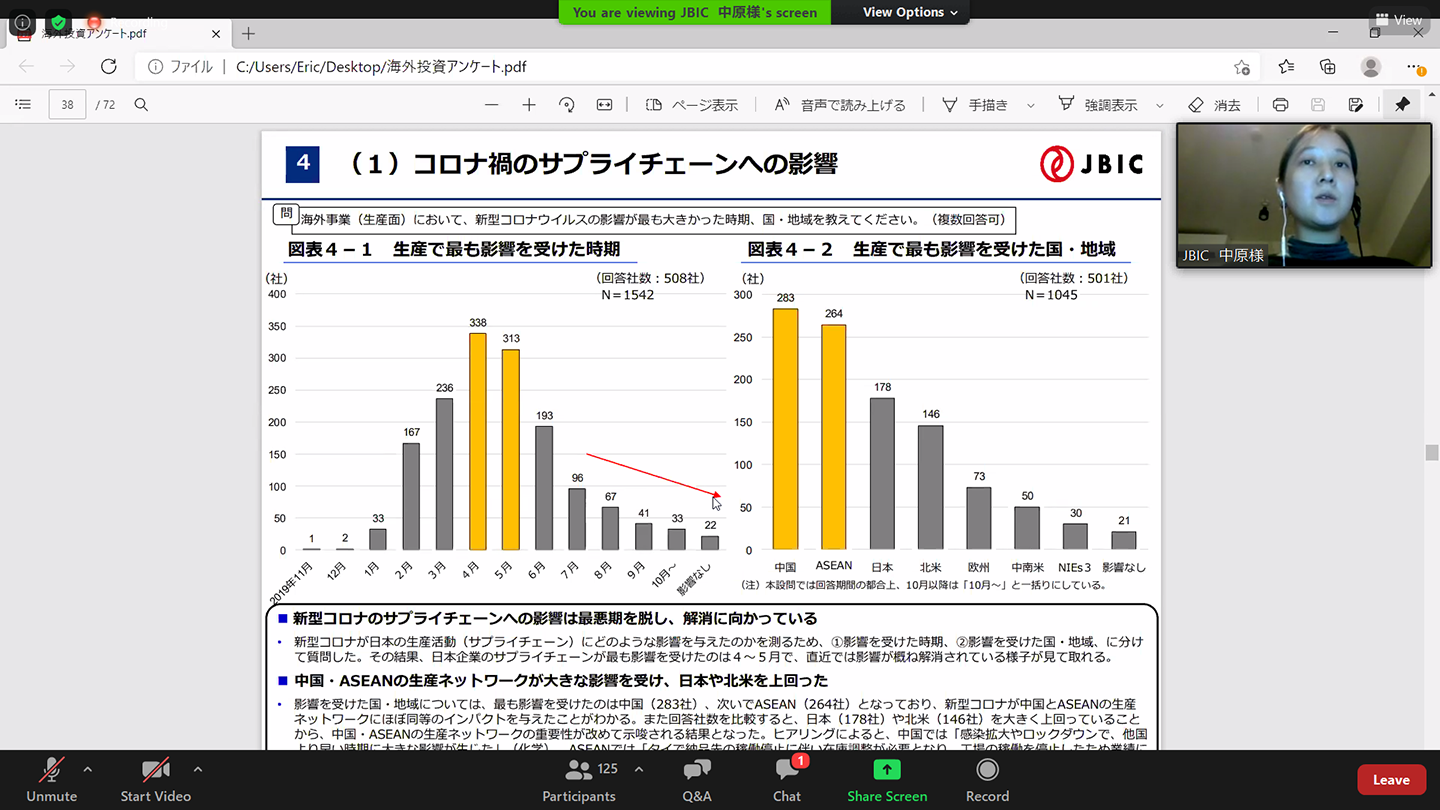 Presentation by NAKAHARA Erika,
Deputy Director, JBIC's Strategic Research Department,
about the impact of COVID-19 on supply chains
Related Information