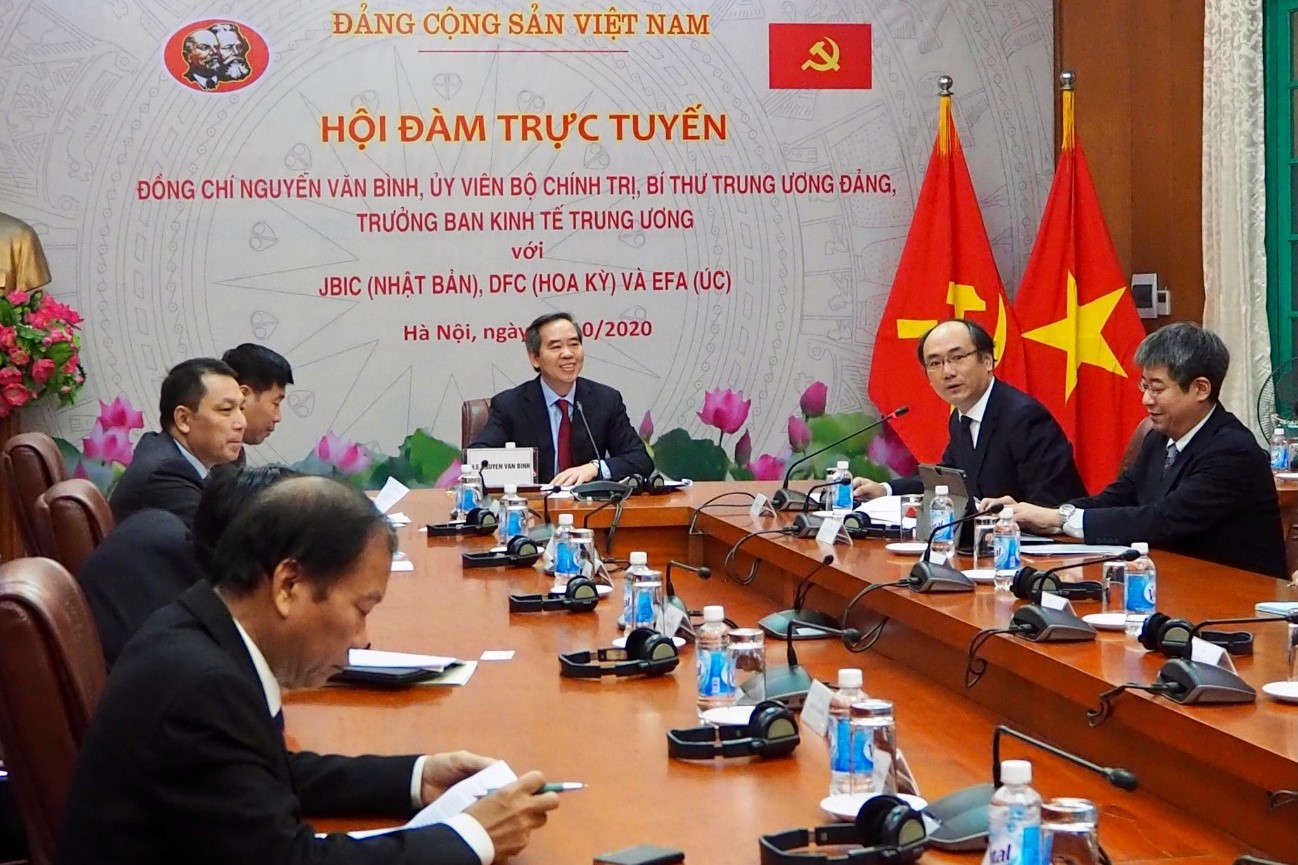 Participants in Vietnam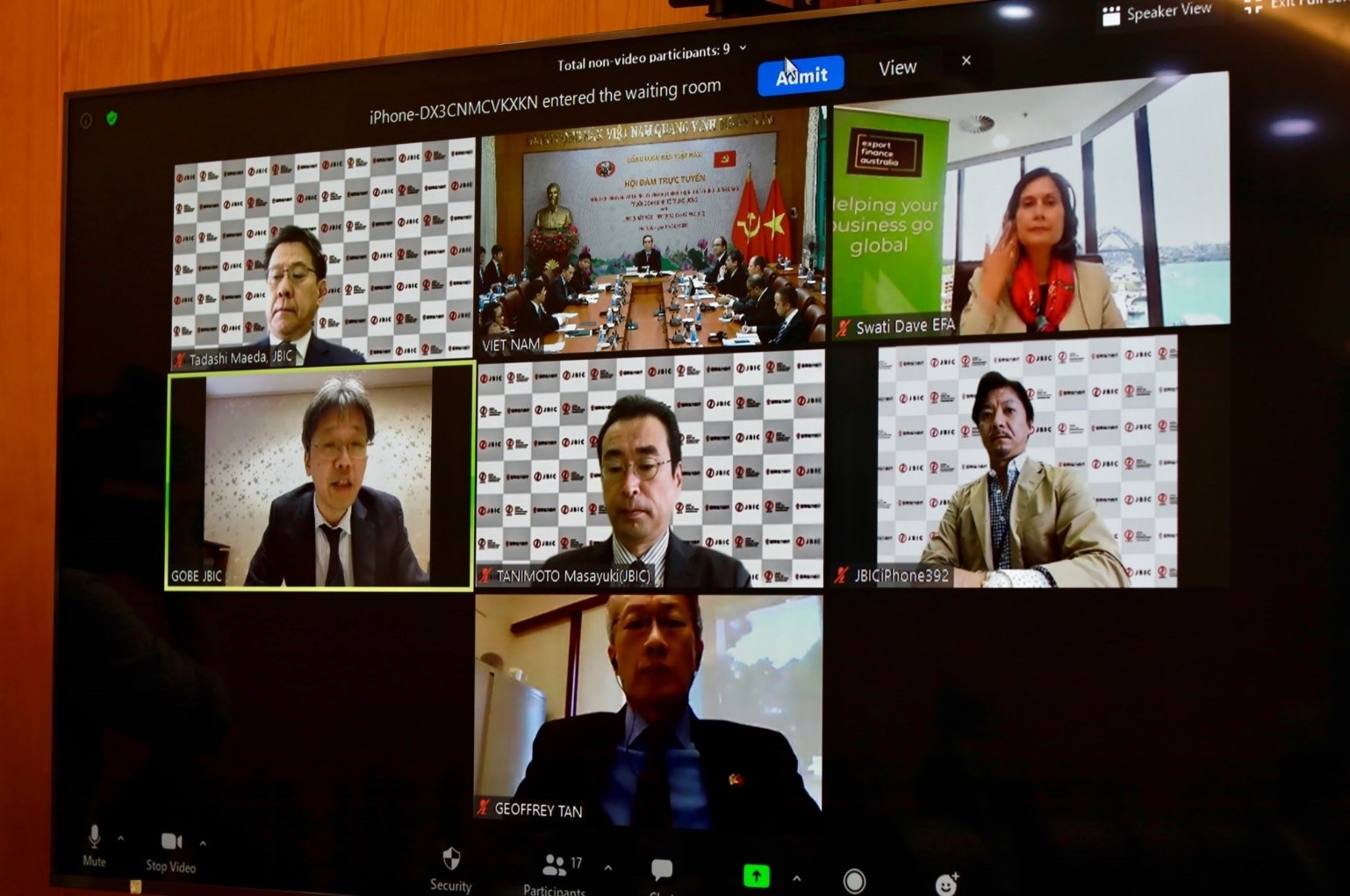 Representatives of the Trilateral Infrastructure Partnership
Representatives of the Australia-Japan-United States Trilateral Infrastructure Partnership(TIP) held a virtual high-level conference with senior officials of the Communist Party of Vietnam (CPV) Central Economic Commission (CEC) and Central External Relations Commission (CERC); State Bank of Vietnam (SBV); Ministry of Industry and Trade (MOIT); Ministry of Transportation; Ministry of Planning and Investment (MPI); and the Vietnam Chamber of Commerce and Industry (VCCI) on October 30. The TIP is led by the Japan Bank for International Cooperation(JBIC), Export Finance Australia, Department of Foreign Affairs and Trade and the U.S International Development Finance Corporation.
Trilateral partners commended Vietnam for its strong efforts in continuing to deliver economic growth despite the global downturn caused by the COVID-19 pandemic.
Trilateral partners noted that Vietnam is planning a number of infrastructure projects to meet its growing demand for energy. They appreciated the recent announcement of CPV Politburo Resolution No. 55 on the "Orientation of Vietnam's national energy development strategy to 2030, vision to 2045" regarding Vietnam's policy shift toward utilizing and expanding gas-fired power and renewable energy. Trilateral partners committed to support this strategy by leveraging the diverse tools of each country, which range from development finance to limited recourse-based financing, that adhere to international standards and principles for development, including openness, transparency, and fiscal sustainability. Trilateral partners agreed to cooperate further to advance Vietnam's development goals.
Trilateral partners reiterated the importance of a bankable Public-Private-Partnership (PPP) scheme for securing private capital flows to Vietnam and committed to continuing to support the development of a strong regime through private sector engagement and cooperation programs. According to the CEC, USD150 billion in funding is required to meet Vietnam's domestic energy infrastructure demand by 2030. To assist in meeting that demand, Trilateral partners also recommended flexible and targeted support for the projects developed as an Independent Power Producer (IPP) project, ensuring projects are developed in accordance with the G20 Principles for Quality Infrastructure Investment.
The virtual conference advanced the Trilateral Infrastructure Partnership among JBIC, DFC and EFA/DFAT, which aims to strengthen cooperation among like-minded countries in order to drive economic growth in the Indo-Pacific and promote sustainable infrastructure investment in the region.
Related Information