On August 4, 2022, the Japan Bank for International Cooperation (JBIC; Governor: HAYASHI Nobumitsu) held the ninth annual policy dialogue meeting with the Government of Mexico in Mexico City. This annual policy dialogue meeting was based on the framework agreed upon in the Memorandum of Understanding (MOU)*1 signed on February 22, 2011, with the Ministry of Finance and Public Credit of Mexico (SHCP).
The attendees from JBIC were HAYASHI Nobumitsu (Governor), OISHI Ichiro (Senior Managing Director), UCHIDA Makoto (Managing Executive Officer, Global Head of Infrastructure and Environment Finance Group), MOTOKAWA Nagayoshi (Resident Executive Officer, Regional Head for the Americas) and SUZUKI Toshiyuki (Executive Officer for Osaka), among others. From Mexico, senior government officials including Mr. Rogelio Ramírez de la O (Minister of Finance and Public Credit), Ms. Tatiana Clouthier Carrillo (Minister of Economy), Mr. Gabriel Yorio González (Deputy Minister of Finance and Public Credit), Ms. María del Carmen Bonilla Rodríguez (Head of Public Credit in the Ministry of Finance), and Mr. Ismael Ortíz Fernández (Head of the International Commercial Negotiations in the Ministry of Economy) attended. During the meeting, participants discussed Mexico's economic trends and outlook, potential cooperation in the infrastructure and energy sectors, and the importance of supply chain resilience in manufacturing, particularly in the automobile industry.
The Mexican government officials explained Mexico's strategy to promote private and public investments to strengthen supply chains resilience and to create innovation, countermeasures against climate change, and the policy of enhanced partnerships in the North American economic zone under the United States-Mexico-Canada Agreement (USMCA). Based on these presentations, JBIC and the Mexican government officials discussed potential opportunities for cooperation between them.
In the discussion, the participants acknowledged the importance of the private investment landscape, including the legal stability of the energy sector. They also discussed the necessity of nearshoring given the advantages of the USMCA and the necessity to further strengthen the supply chain of the manufacturing industry, which has had to deal with recent changes in geopolitical context.
JBIC will continue to hold dialogues with the Government of Mexico and their agencies regarding the development and promotion of projects that are expected to increase new business opportunities for Japanese companies, while contributing to developing industry in Mexico based on the information and knowledge gained through the annual policy dialogue meetings.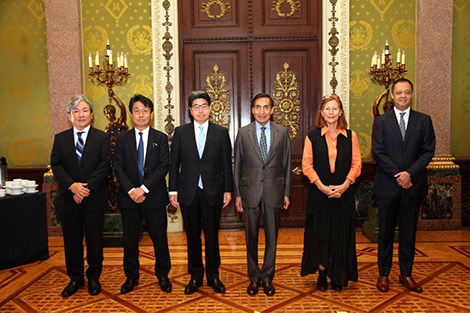 High level attendees from JBIC, Mexico's Ministry of Finance and Ministry of Economy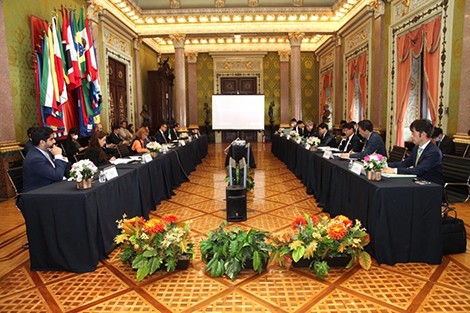 Policy dialogue meeting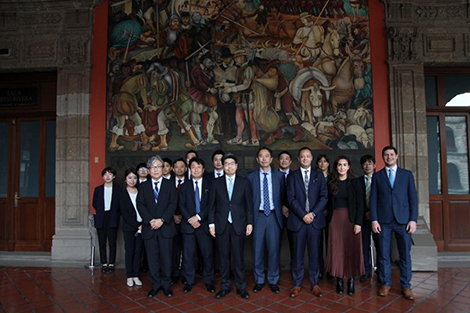 Participants of the ninth annual policy dialogue
Related Information