On October 14, 2022, the Japan Bank for International Cooperation (JBIC) held a meeting for collaboration in Latin America with the Inter-American Development Bank (IDB) and the Inter-American Investment Corporation (IDB Invest) to further enhance the cooperation among the three organizations.
The meeting was attended by top representatives, namely, OISHI Ichiro, Senior Managing Director from JBIC, MOTOKAWA Nagayoshi, Resident Executive Officer, Regional Head for the Americas from JBIC, Mr. Alexandre Meira da Rosa, Chief Strategy Officer from IDB Invest, and Mr. Federico Basañes, Manager, Office of Outreach and Partnerships from the IDB, as well as other members of relevant departments of the three organizations. Each organization's key areas of focus were presented, and the attendees discussed the potential of collaborative projects in the Latin American region, exchanging views on the potential of collaboration on, inter alia, the promotion of sustainability in the energy sector and the development of infrastructures, in a lively and open manner. JBIC, the IDB, and IDB Invest agreed to further strengthen the cooperation among the three organizations for future collaboration.
In its Fourth Medium-term Business Plan, JBIC aims to structure projects through multilateral cooperation and coordination with multilateral financial institutions and others. This meeting will lead to further advancement of JBIC's cooperation with the IDB and IDB Invest, which are international financial institutions.
By closely cooperating with international financial institutions, including the IDB and IDB Invest, and by promoting initiatives based on its Medium-term Business Plan, JBIC aims to fulfill the role of a navigator that builds a brighter future with Japanese power to continually contribute toward the sound development of Japan and the international economy and society.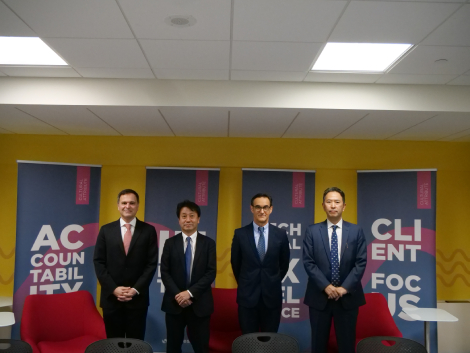 Participants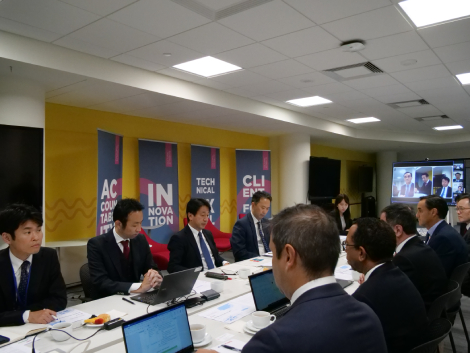 At the meeting