On November 18, 2022, the Japan Bank for International Cooperation (JBIC) and Japanese regional banks visited Vietnam's Ha Nam Province, which lies to the south of Hanoi, on a joint mission that JBIC had planned with the regional banks.
Many Japanese mid-tier enterprises and small and medium-sized enterprises are already operating in Ha Nam Province. Among the Northern provinces in Vietnam, Ha Nam Province holds the second largest number of projects JBIC has supported, after Hanoi.
The representatives on the joint mission exchanged views with the Chairman of the People's Committee of Ha Nam Province and visited Thai Ha Industrial Park, which has an exclusive area for Japanese companies. The Chairman of the People's Committee said the province was endeavoring to improve business environments in order to attract investment, and these efforts can be seen in actions such as the development of the Dong Van III Industrial Park, which was exclusively designed to attract Japanese companies, and the establishment of the Japan Desk within the People's Committee, where a Japanese consultant was stationed.
Some representatives from the Japanese regional banks on the mission commented that they had a fruitful time exchanging views with dignitaries of the Ha Nam Province including the Chairman and that they would like to join future opportunities to establish connections with provincial leaders.
Vietnam is promoting the formation of industrial clusters to accelerate its economic development, and there are high expectations for the involvement of Japanese mid-tier enterprises and small and medium-sized enterprises. JBIC's Representative Office in Hanoi will contribute toward the interaction between Japanese and Vietnamese regional organizations by leveraging its personal network.
Japanese regional banks on the mission:
Ogaki Kyoritsu Bank, the 77 Bank, the Bank of Fukuoka, the Shiga Bank, the Yamagata Bank, the Joyo Bank, the Ashikaga Bank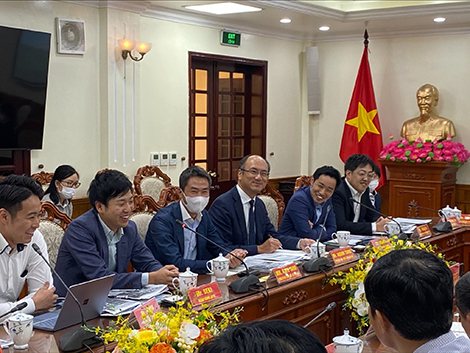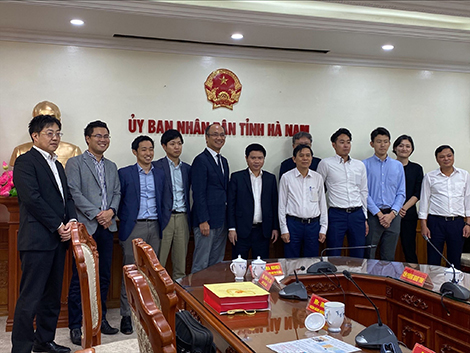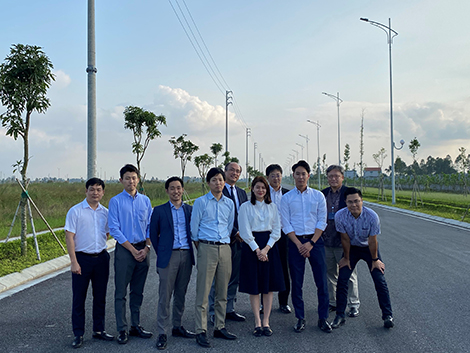 Related Information