Region: Asia
Infrastructures
December 18, 2020
The Japan Bank for International Cooperation (JBIC; Governor: MAEDA Tadashi) signed on December 17 a memorandum of understanding (MOU) on strategic cooperation in Bangladesh's power and energy sectors with the government of the People's Republic of Bangladesh (Bangladesh).


The purpose of this MOU is to promote financial support for business in Bangladesh involving Japanese companies by strengthening collaboration with the Bangladeshi Ministry of Power, Energy and Mineral Resources. It also confirms the mutual respect of the parties for the concept of a "Free and Open Indo-Pacific" and acknowledges that infrastructure development projects should be implemented in accordance with the "G20 Principles for Quality Infrastructure Investment."


JBIC positions South Asia (including Bangladesh), the Mekong Region, and Africa as frontier markets, and supporting Japanese companies' business activities in these regions as a key area of focus. This MOU is expected to further accelerate Japanese companies' businesses in these regions.


As Japan's policy-based financial institution, JBIC will continue to financially support the creation of business opportunities and promote business by Japanese companies in Bangladesh's power and energy sectors, and further deepen and develop the economic ties between Japan and Bangladesh.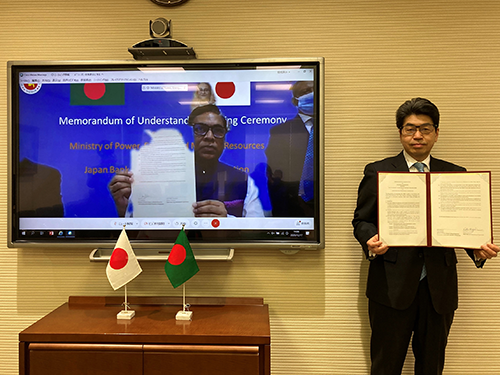 Related Information