Region: Oceania
Energy and Natural Resources
Environment
October 5, 2022
The Japan Bank for International Cooperation (JBIC; Governor: HAYASHI Nobumitsu) signed on October 4 a Memorandum of Understanding (MOU) with Santos Limited (Santos) of Australia. The objectives of the MOU include the promotion of cooperation in securing a stable supply of energy and in decarbonization.


Santos is Australia's leading energy company with a wealth of experience in the development and operation of LNG projects. Jointly with Japanese companies, Santos has been a key sponsor of natural gas development and LNG projects in Australia and Papua New Guinea. Santos, which is considering CCS hub businesses utilizing exhausted gas fields and the production of zero-emission fuels such as hydrogen ammonia, is an important partner for Japan's initiatives to secure energy and realize a decarbonized society.


By signing the MOU with Santos on the strengthening of cooperation, JBIC aims to further its project structuring in securing energy supply and decarbonization.


As Japan's policy-based financial institution, JBIC will continue to financially support the creation of business opportunities for Japanese companies and the securing of a stable supply of energy.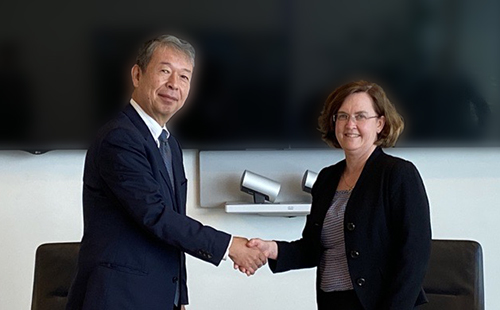 Related Information