Region: Asia
Environment
Untied Loans
Guarantees
July 8, 2022
The Japan Bank for International Cooperation (JBIC; Governor: HAYASHI Nobumitsu) signed on July 7 a General Agreement for a credit line totaling up to JPY30 billion, of which JBIC's portion is JPY18 billion, with Power Finance Corporation Ltd. (PFC), a government financial institution in India.


The credit line is extended under JBIC's GREEN operations

*1

and is intended to provide funding through PFC for renewable energy projects and energy efficient power generation and heat supply projects in India.

Coal accounts for a large proportion of India's power generation sources, which is leading to growing concern over air pollution in the country. Given such circumstances, the Government of India is striving to achieve both a stable supply of power and alleviation of air pollution by tightening its environmental regulations. In addition, the Government announced in its National Electricity Plan that it aims to increase the proportion of renewable energy power generation to more than 40% of the domestic installed capacity by 2027. PFC, the provider of approximately 25% of the financing owed by the entire power sector of India, is an important institution for realizing the electricity policy of the Government of India. The credit line will support the initiatives that the Government of India promotes for the purpose of global environmental preservation.


As Japan's policy-based financial institution, JBIC will continue to financially support initiatives for sustainable development, including global environmental preservation efforts, through collaboration with such overseas government institutions by drawing on its various financial facilities and schemes and by performing its risk-assuming function.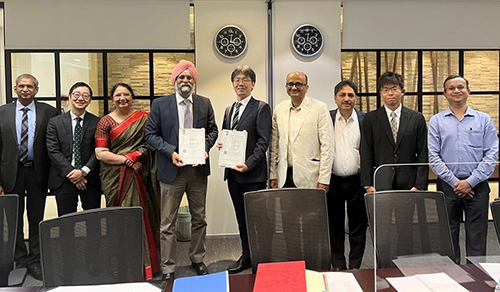 Note
Related Information